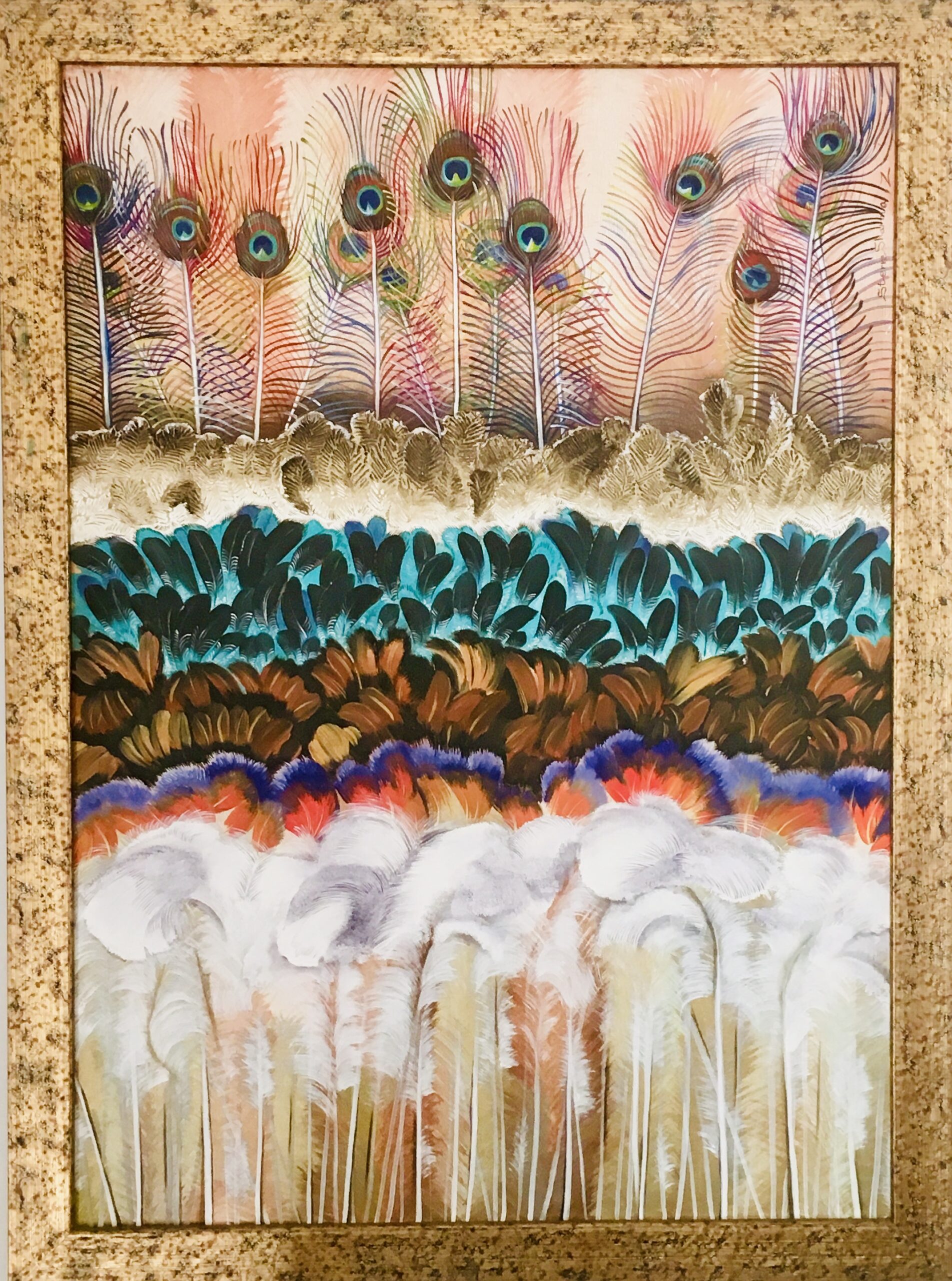 A Feather Rainbow (2005)
In summer, the peacocks on our farm shed their beautiful feathers, inspiring my artwork a great deal. The peacock feathers are multihued with rainbow reflections under the sunlight!
In this artwork I painted peacock feathers together with depictions of the beautiful feathers of other birds. I studied books about birds and selected those that suited my overall plan for the painting. This painting might be the first one where I only used acrylic.
This painting is also about texture and shape. At the bottom of this painting you can see fluffy ostrich feathers. I painted them on a thin layer of gold to emphasise the drama and versatility of this feather. As your eye rises, layers of different bird feathers are displayed in their natural colours.

I played with the effect that I wanted to achieve by very subtly placing pure colour strokes next to each other, not blending the colours together. With this artistic method I created a shading effect that is noticeable when you stand far away so that your eye automatically blends the colours. I had gotten this idea from continuously looking and playing with peacock feathers and noted that they have this optical effect. The separate colours in my painting can only be seen when you stand very close to it, just like when you look very closely at the peacock feathers.

I am not beyond using the feathers that I find on my property as paintbrushes and sometimes sharpen them for use in pen and ink drawings.

I am quite happy that I made beautiful art without a single bird getting hurt! I have learned many things from nature through continuously focusing on creativity and searching for new means of expression. Nature is my biggest teacher.