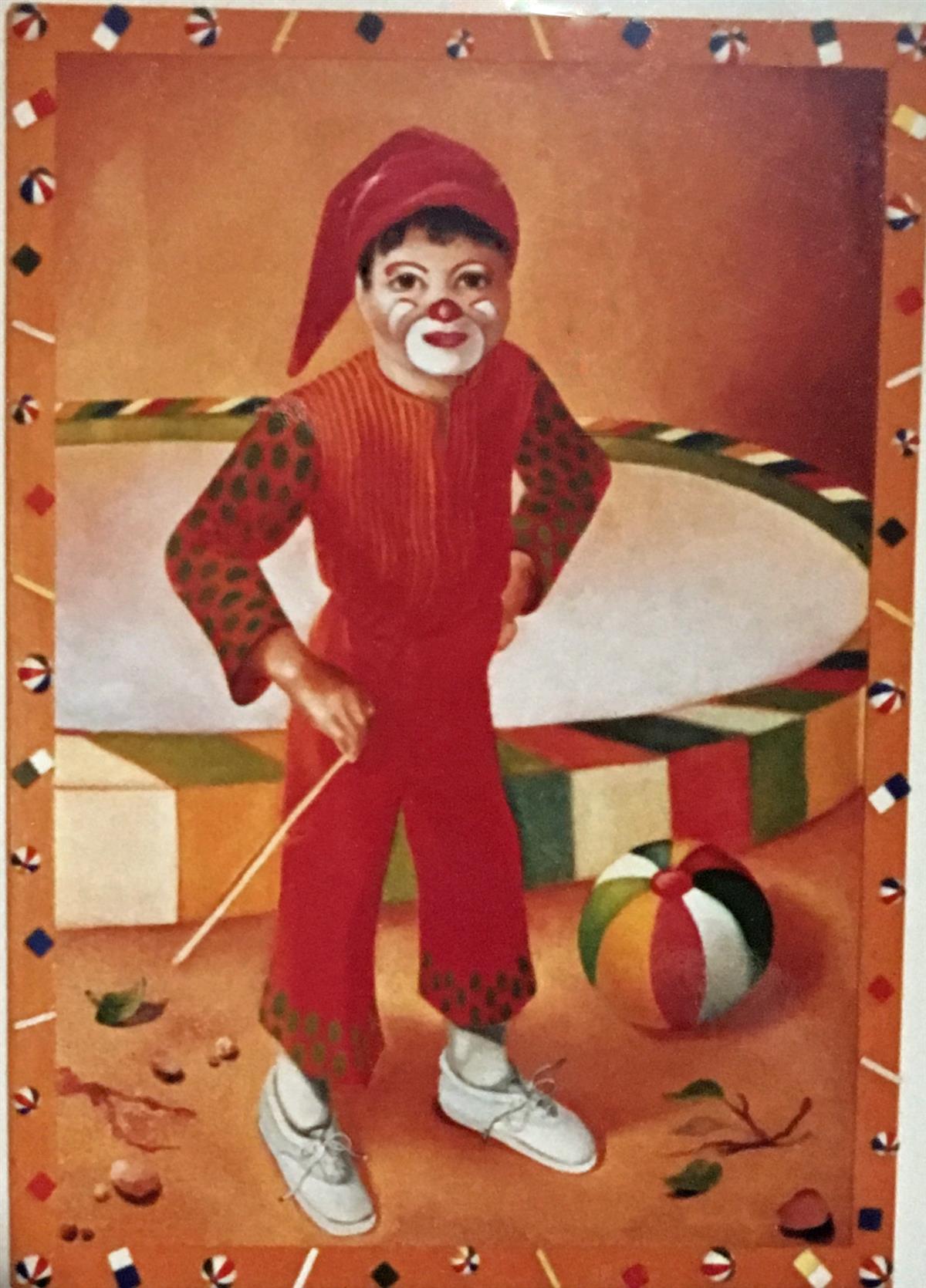 3x 4 ft,Oil on canvas, with painted wooden frame, sold
This oil painting is of a real boy who performed in an Indian circus. You can see he is growing out of his costume because his trousers are too short. He is wearing "Keds" tennis shoes, which many Indian children wore to schoolat thattime.
It appeared to me as if the boy's school was the circus.Most probably he was the of child ofthe adult performers.It was obvious the boy enjoyed making the audience laugh. This is why I felt moved to make a painting of him.
The boy was a born artist. He had a trick to balance a ball at the end of a stick that he held in his right hand. He would pretend that he is going to give a very good performance of balancing the ball on the stick but instead, at first, he spent most of the time falling, tripping and dropping the ball. At the end of his act he was quite perfect at balancing the spinning ball in different places as well as on the stick.
He is pictured in the painting as he stands all alone after the circus artists finished their performance. The air is clear and the atmosphere is quiet, he smiles for the camera and enjoys the attention.His pose is confident.
This painting was sold to a man who gave this painting as a gift to his daughter. About 30 years after the painting was sold and the buyer had left this world, I was at a party where I met his daughter. She turned to me and said "I have one of your paintings, it is The Little Clown!" She proceeded to tell me that she was childless and felt that the little clown was her child. She added that she often looked at the painting.